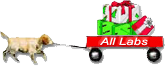 Make this your home for fetching the finest products and retrieving loads of valuable all Labrador Retriever information. Shop for the Lab, For the Lab Lover, For the Lab Home, and browse our Labrador Library to see why for the last 10 years we're
Your Leading Labrador Retriever Resource






Christmas Store

The holidays are just around the corner so now is the time to fetch the finest gifts for the Labrador Lover on your Christmas list. We have over 100 gifts $50.00 and under. Visit our Christmas Store.

For the Lab
Bedding
Coats
Collars and Leads
Dog Bowls
Feeding Stations
Spa and Grooming
Toys and Treats
Travel and Accessories

For the Lab Lover
Apparel
Cards and Giftwrap
Fine Accessories
Gifts and All Occasions
Jewelry
Kids Only

For the Lab Home
Artwork
Books
Garden and Outdoor
Home Furnishings
Kitchen Accessories
Pillows, Throws, and Rugs

Gift ServicesGift Boxes
Gift Certificates
FAQs
On the Internet at our online store 24 hours a day, 7 days a week.

By Phone. Call us toll-free 1-(877)-757-LABS (5227) or (540)-377-5560, Monday through Friday from 10am to 5pm Eastern Standard Time. Outside the United States, please call Customer Service to place an order.

By Fax. Please print out and complete our order form, include your credit card information, and fax to (540)-377-6794. If a transmission problem occurs, please mark the second fax as "Possible Duplicate".

By Mail. Print out and complete our order form, include your credit card information or enclose your check or money order, and mail to: All Labs, PO Box 128, General Delivery, Steeles Tavern, Virginia, 24476. Please do not send cash, as All Labs cannot be responsible for cash sent via mail. Be sure to indicate size and color where appropriate. Please include your telephone number so that we can contact you if we have any questions about your order.
| | |
| --- | --- |
| | Add $12.95 to Standard Shipping |
Write a note telling us how you want to handle the return. Would you like us to exchange the item, issue a refund or credit the card originally charged, or other (please explain)?

Let us know why you are returning the item. (For example: item was damaged in shipment, item was defective, incorrect item received, or the item was not as expected from the image shown.)

Specify the name and address to which we should send your exchange or your refund.

Please give us an e-mail address, telephone number (specify day or evening) or fax number in case we have questions.

Securely pack the item(s) you are returning and ship them to us prepaid and insured.

Featured Article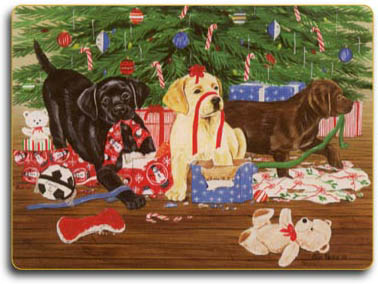 Can You Spot The Holiday Hazards?


It's easy for pets, especially Labradors, to get into trouble during the holidays. You may get
so
busy that you lose track of what is going on with your dog.
Click here to learn more about: "Can You Spot The Holiday Hazards?
"
Wanted: Models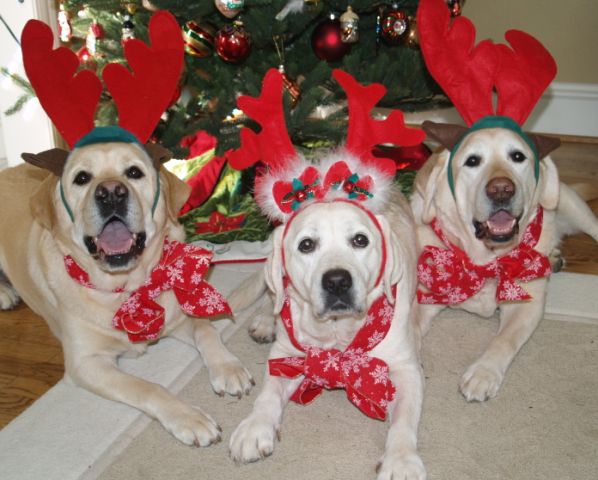 Would you like to see your Lab pictured here? Send us images of your Lab and we may include them on our Home Page!