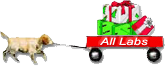 Make this your home for fetching the finest products and retrieving loads of valuable all Labrador Retriever information. Shop for the Lab, For the Lab Lover, For the Lab Home, and browse our Labrador Library to see why for the last 10 years we're
Your Leading Labrador Retriever Resource






Christmas Store

The holidays are just around the corner so now is the time to fetch the finest gifts for the Labrador Lover on your Christmas list. We have over 100 gifts $50.00 and under. Visit our Christmas Store.

For the Lab
Bedding
Coats
Collars and Leads
Dog Bowls
Feeding Stations
Spa and Grooming
Toys and Treats
Travel and Accessories

For the Lab Lover
Apparel
Cards and Giftwrap
Fine Accessories
Gifts and All Occasions
Jewelry
Kids Only

For the Lab Home
Artwork
Books
Garden and Outdoor
Home Furnishings
Kitchen Accessories
Pillows, Throws, and Rugs

Gift ServicesGift Boxes
Gift Certificates
Travel
Labradors are such a joy to be around that we're likely to want them with us all the time, so when it comes to travel we can't help but want to take them along! With planning and practice it can become a wonderful routine with many benefits for all.
A Labrador's legendary companionship can be especially welcome when traveling alone or in unfamiliar surroundings. With their superior intelligence, sense of smell and hearing, they can alert us to a variety of things we might miss such as unusual noises, wildlife and even suspicious acting strangers. Although not known as "guard" dogs, Labs are capable of detecting danger. They are better known however, for having their gregarious nature that makes them natural "ice breakers"-they often introduce us to people that we might otherwise not take the opportunity to meet.
Traveling with your Lab not only provides that comforting link to home but also an excellent opportunity to socialize your dog and to expose him to a stimulating array of different scents. After all, they love smelling new stuff like we love a great new book!
Print off our handy checklists to help you prepare, then hit the road for memorable adventures with your best friend by your side!
If you know of a Labrador with a great travel related story, have him or her contact us!
Featured Article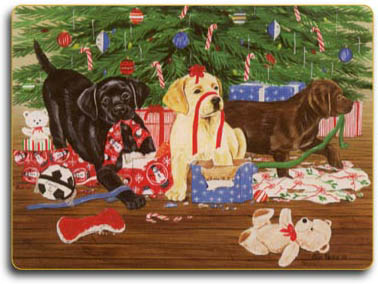 Can You Spot The Holiday Hazards?


It's easy for pets, especially Labradors, to get into trouble during the holidays. You may get
so
busy that you lose track of what is going on with your dog.
Click here to learn more about: "Can You Spot The Holiday Hazards?
"
Wanted: Models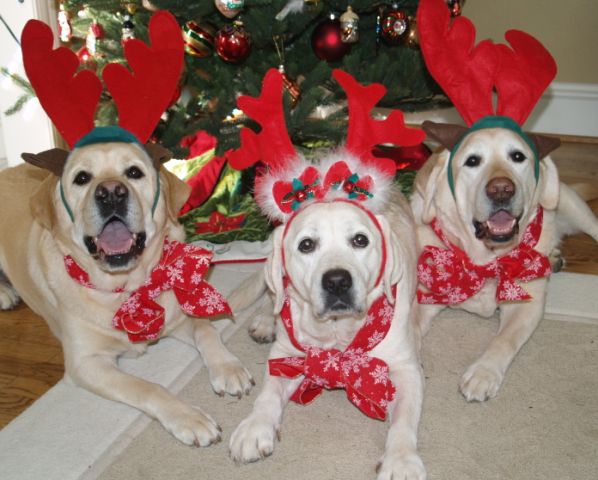 Would you like to see your Lab pictured here? Send us images of your Lab and we may include them on our Home Page!