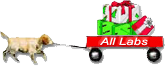 Make this your home for fetching the finest products and retrieving loads of valuable all Labrador Retriever information. Shop for the Lab, For the Lab Lover, For the Lab Home, and browse our Labrador Library to see why for the last 10 years we're
Your Leading Labrador Retriever Resource






Christmas Store

The holidays are just around the corner so now is the time to fetch the finest gifts for the Labrador Lover on your Christmas list. We have over 100 gifts $50.00 and under. Visit our Christmas Store.

For the Lab
Bedding
Coats
Collars and Leads
Dog Bowls
Feeding Stations
Spa and Grooming
Toys and Treats
Travel and Accessories

For the Lab Lover
Apparel
Cards and Giftwrap
Fine Accessories
Gifts and All Occasions
Jewelry
Kids Only

For the Lab Home
Artwork
Books
Garden and Outdoor
Home Furnishings
Kitchen Accessories
Pillows, Throws, and Rugs

Gift ServicesGift Boxes
Gift Certificates
Lab Links
Note: There are several categories of clubs, among them: Agility, Conformation, National, Obedience, Performance and Tracking. To maintain our focus on Labradors, we will list the "specialty" (breed specific) conformation and national clubs as well as performance clubs that are specific to retrievers. For help in finding additional US clubs refer to the
Conformation Clubs:
International Listings:
All Labs - Check out our great selection of Labrador books
in the "For the Lab Home" section of the All Labs store!
Magazines and Newsletters:
ILR

(International Labrador Review)

Retriever Field Trial News
4379 South Howell Avenue,
Suite 17 Milwaukee, WI 53207-5053
414-481-2760
Your Dog Email or call: (800) 829-5116
(Tufts University School of Vet. Medicine)

Shelters:
Travel Publications:

Other Travel Links:
Guide Dogs:
AKC Titles and Abbreviations:

Other Lab Links:
Featured Article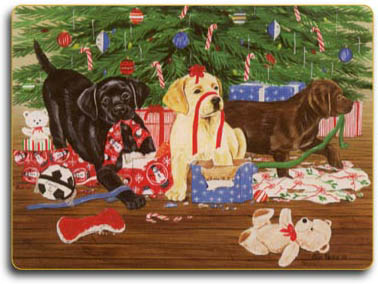 Can You Spot The Holiday Hazards?


It's easy for pets, especially Labradors, to get into trouble during the holidays. You may get
so
busy that you lose track of what is going on with your dog.
Click here to learn more about: "Can You Spot The Holiday Hazards?
"
Wanted: Models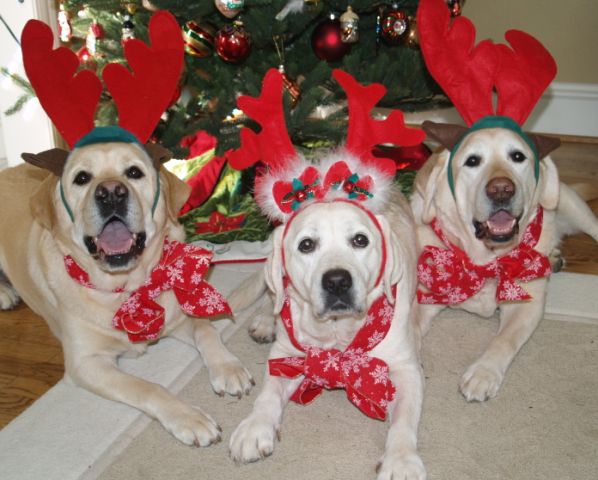 Would you like to see your Lab pictured here? Send us images of your Lab and we may include them on our Home Page!