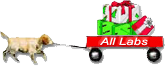 Make this your home for fetching the finest products and retrieving loads of valuable all Labrador Retriever information. Shop for the Lab, For the Lab Lover, For the Lab Home, and browse our Labrador Library to see why for the last 10 years we're
Your Leading Labrador Retriever Resource






Christmas Store

The holidays are just around the corner so now is the time to fetch the finest gifts for the Labrador Lover on your Christmas list. We have over 100 gifts $50.00 and under. Visit our Christmas Store.

For the Lab
Bedding
Coats
Collars and Leads
Dog Bowls
Feeding Stations
Spa and Grooming
Toys and Treats
Travel and Accessories

For the Lab Lover
Apparel
Cards and Giftwrap
Fine Accessories
Gifts and All Occasions
Jewelry
Kids Only

For the Lab Home
Artwork
Books
Garden and Outdoor
Home Furnishings
Kitchen Accessories
Pillows, Throws, and Rugs

Gift ServicesGift Boxes
Gift Certificates
Advice
Welcome to the Advice section of the Labrador Library! Our goal at All Labs is to provide the Labrador owner with a total resource – and that includes providing advice on all aspects of Lab ownership. Our articles in this section cover everything from training to care and maintenance, from choosing a dog to choosing what to do with your dog! If you're like us, you're no stranger to the fact that there is always more to learn about being a good dog owner. That's what this section of the Library is all about: education as a means to an even better relationship between you and your Lab.
Like the rest of the Labrador Library, the Advice section is constantly growing. Check back often and enjoy articles on an increasingly varied range of topics.
Though we carefully and thoroughly research our articles in order to provide sound advice, please remember that each dog is unique and that no piece of advice is universally appropriate for all dogs and all situations. We hope that you'll enjoy these articles and learn from their content, but don't forget that there's no substitute for a good knowledge of your own dog and a little bit of intuition.
Copyright © 2002-2011 All Labs Inc. All rights reserved. No portion of the All Labs materials posted on or hypertext-linked to this Web site may be reproduced, in whole or in part, for commercial purposes, including but not limited to promoting any third-party product or service, without All Lab's prior written permission. See Article Reprint Requirements.
Featured Article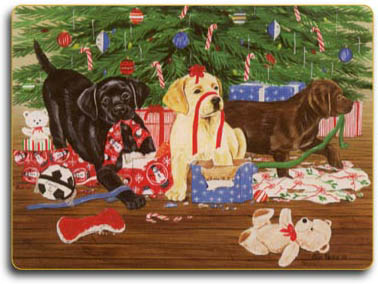 Can You Spot The Holiday Hazards?


It's easy for pets, especially Labradors, to get into trouble during the holidays. You may get
so
busy that you lose track of what is going on with your dog.
Click here to learn more about: "Can You Spot The Holiday Hazards?
"
Wanted: Models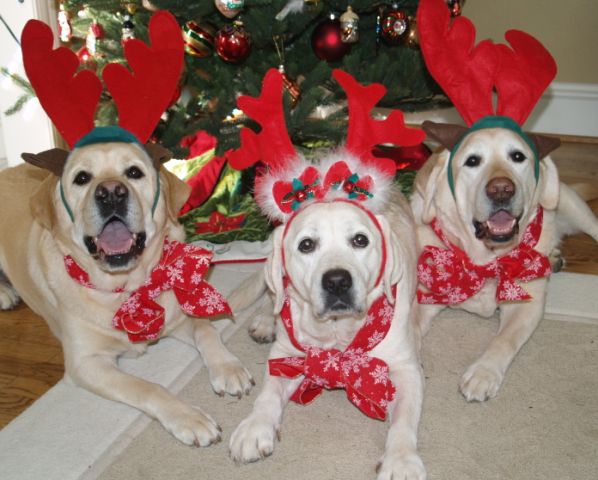 Would you like to see your Lab pictured here? Send us images of your Lab and we may include them on our Home Page!